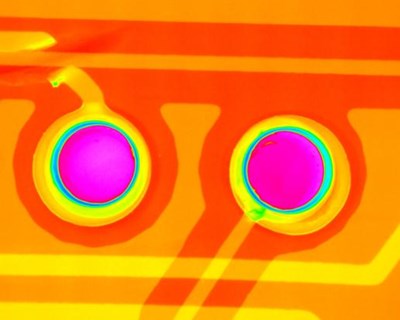 Priority Labs very own Dage X-Ray System can perform real-time non-destructive X-ray inspections of electronic devices, packaged ICs, PCBs and more…

The Dage XD-6600 is capable of capturing digital images up to 6600 times magnification, equating to a live image high magnification inspection of a single 1 mil stitch bond and seeing a crack in that stitch bond (1 mil = 1/1000th of 1 inch).

Our robust X-ray system also has the ability to perform 3-D modeling, solder ball measurements, percentage voiding, roundness calculations, oscillation, and 45 degree tilt in any direction. And the chamber is large enough to accommodate very large printed circuit boards.
X-ray Gallery